FAT
TUESDAY -
-aka Shrove or Pancake Tuesday.
​February 28, 2017
5:00 pm to 7:00 pm
Free*




Welcome

Pancakes, Ham, Veggie sausage, Scrambled farm fresh free-range eggs, & Applesauce.
St. Thomas Episcopal Church
​1486 SW Levens Street Dallas, OR 97338

*donations gratefully accepted

For more information: call George Caldwell: 503-931-4224
​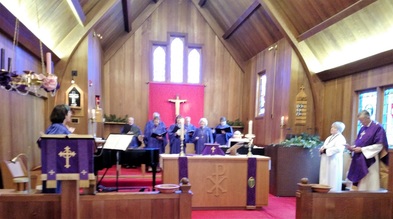 Welcome to our website. St. Thomas Episcopal Church is located in Dallas about 20 minutes west of Salem, the state capitol, and less than an hour from the Pacific Ocean. It is a neighborhood church located on the southern side of the bustling community. Dallas, the Polk County seat, has a renovated historic district with many interesting shops and eateries and lovely, well-maintained parks with one of the finest aquatic centers anywhere. One does not have to travel far for fine wine tasting or bird watching. Located near the Coast Range, Dallas is surrounded by rolling foothills covered with farms, orchards, vineyards and forests.
---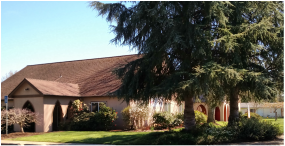 St. Thomas Episcopal Church welcomes all persons, wherever you are in your spiritual journey. Whether male or female, young or old, lesbian, bi-sexual,
​straight, gay, or transgender you are welcome here. Whether you are homeless or housed, rich or poor, married or single you are welcome here. Whatever your physical or mental abilities or limitations, the color of your skin or your cultural heritage, you are welcome here. God resides in you because you are beautifully and wonderfully made. You are welcome here because Christ welcomes you, and so do we. ​​

Our Mission
​St. Thomas is a caring church community open to all to grow in faith, love and service to others. We are a community who welcomes everybody, where all the doors are open, the table is always set and no one goes away hungry.
---
epiphany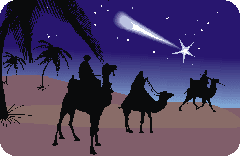 May this Epiphany offer you a light for your journey. Jesus Christ is a gift received in love. JesusChrist is Savior…Jesus Christ is Lord…Jesus Christ is life…Jesus Christ is our being.
​
Epiphany and the New Year bring us hope in a troubled world with wars, civil unrest, hatred, mistrust and much unhappiness. People are hungry and homeless and literally without a country. Children are in want and families are broken. People cannot worship their Creator. But, the light of the world and the hope we pray for are embodied in the arrival of the Christ child. Ponder the light that Jesus Christ brings into the world.
---
service Calendar​
​Feb. 5

​
​Feb. 8
​
​Feb. 12
​

​Feb. 15

Feb. 19


Feb. 22

​Feb.24
​
​Feb. 26
​
​
​Mar. 1

5th Sunday after the Epiphany
​ 10:00 am Holy Eucharist

Noon Day Prayers

​6th Sunday after the Epiphany
​ 10:00 am Holy Eucharist

​Noon Day Prayers

​7th Sunday after the Epiphany
​ 10:00 am Holy Eucharist

​Noon Day Prayers
​
​St. Matthias, the Apostle
​
Last Sunday after the Epiphany
10:00 am Holy Eucharist

Ash Wednesday​​